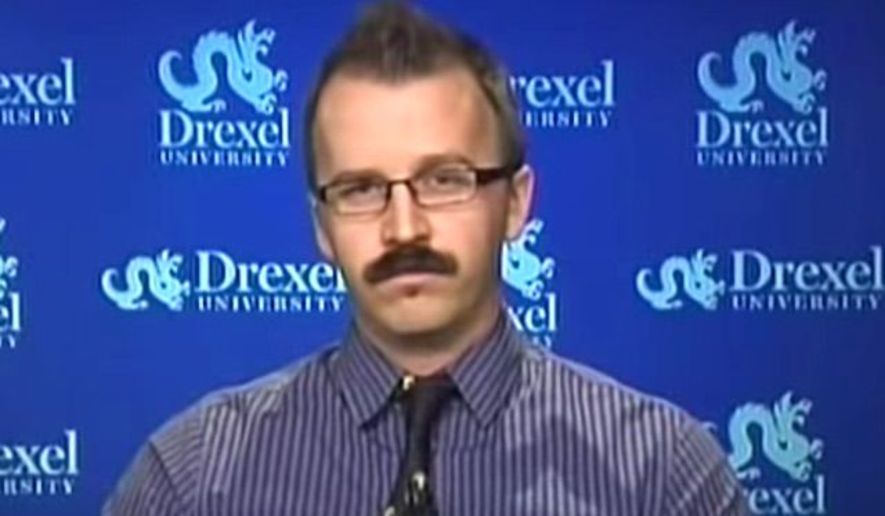 October 15, 2017
It's time for our deep cover brother George Ciccariello-Maher to come in from the cold and enjoy the acclaim that's rightfully his, for so effectively fighting White Genocide while pretending to be an anti-white who supports White Genocide!
We here at fightwhitegenocide.com struggle to spread the Mantra and the Mantra memes into the mainstream despite the mainstream's growing censorship of anything that doesn't support White Genocide.
Thank goodness we had the foresight to enlist legions of  pro-white undercover operatives to pose as anti-whites who support White Genocide and mock White Genocide, and thus help to spread our principal meme which of course is "White Genocide," or more properly, "White GeNOcide"!
George, you are the best of the best! You are the Col. Rudolph Abel of undercover pro-white operatives, the subterranean gift from Odin that keeps on giving, the unexpected scoop of vanilla atop our daily sundae of chocolate, the bright sun that shines in deep coal mines, and so forth.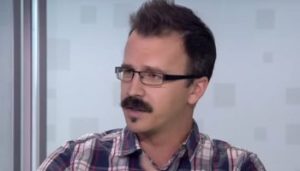 Sleeper agent Ciccariello, your first legendary exploit was this famous tweet: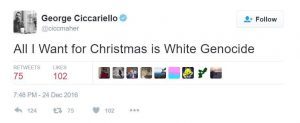 The latest installment in your legend was your skillful exploitation of the mass shooting in Las Vegas:



That was brilliant, George! The absolute absurdity of almost all of it will erase any doubt from the reader's mind that you are authentically "anti-white," as you skillfully  slip "white genocide" once more into readers' minds.
Well done!
George, here are your Orders for the year ahead — please chew them up and swallow them after reading:
Continue doing exactly as you've been doing, Agent Ciccariello.  There is absolutely no way your technique to date can be improved!