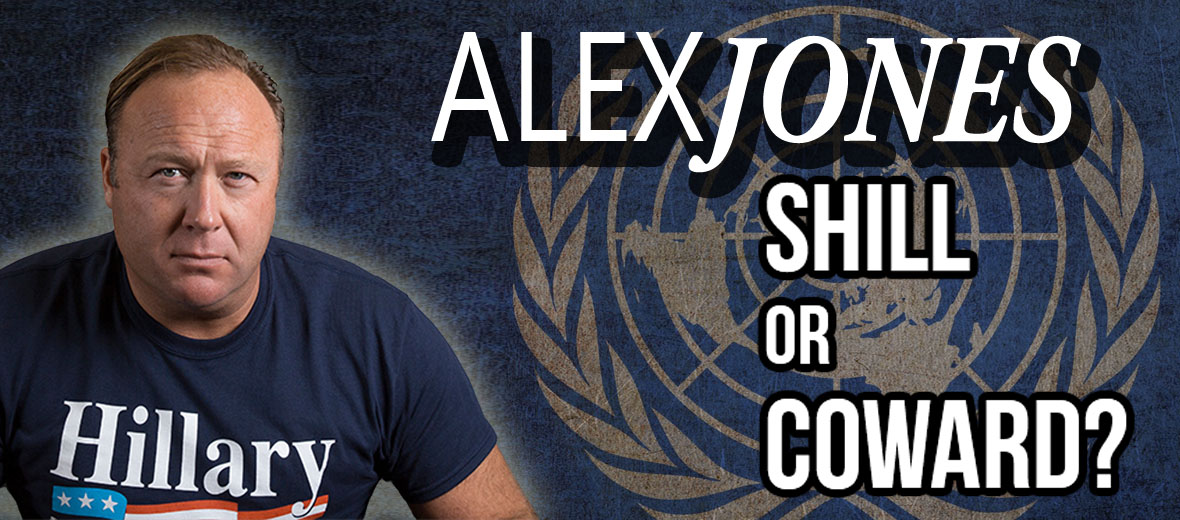 January 11, 2018
News that Oprah Winfrey could be a possible 2020 presidential candidate has sent Alex Jones into an utter panic. The day after Oprah's anti-white Golden Globes speech, Alex Jones took to the airwaves to accuse Oprah of being an anti-black "Nazi".   He spent 3 hours on his show virtue signaling his adoration for communists like Martin Luther King & shamelessly patronizing non-whites.   On his January 10th 2017 broadcast, Alex went so far as to obfuscate worldwide demographic statistics & claimed that "replacement migration" was a "pragmatic program" hatched by President Donald Trump. He ended the segment by saying if white kids don't like being forced into genocidal policies they should have more babies.
It is strange that Infowars is giving CREDIT to President Donald Trump for a "replacement migration" program that they just recently BLAMED on the United Nations in a video titled "UN Plan To Replace European Populations w/ 3rd World Migrant Invasion Exposed"
The panic over Winfrey's possible presidential run is making Alex Jones want to re-ignite the same tired cuckservative campaign of "dems are the real racists".  A campaign that has historically yielded ZERO positive results for the GOP over the last 40 years.  Unfortunately, this will likely be the mainstream "right wing" political tactic during a 2020 presidentical election versus a non-white opponent.  If the GOP take this route they WILL fall flat on their faces in the 2020 presidential election.  Trying to win over non-white votes through habitually pandering, patronizing and worshipping anti-white policies just doesn't work.
If you really want that non-white vote, all your pandering should be towards BUYING THEIR VOTE.
The winning strategy for President Trump against a non-white candidate is going to be a full on White-identity campaign.  All of the talking head conservative pundits who have talked so long & valiantly about taking on political correctness are finally going to have to back up all that talk and go Pro-White-identity or they are going to lose the election for Trump.
For this reason alone, I personally HOPE the Democrats put up a non-white candidate,  it's time the rubber meets the road.