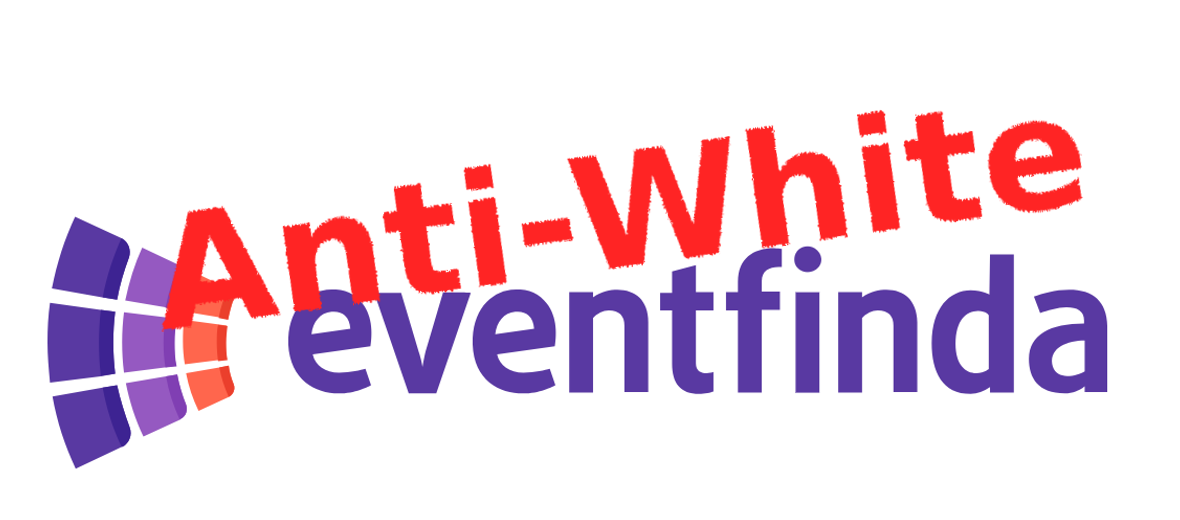 May 29, 2018
Recently a group in New Zealand called National Front posted an event on EventFinda.com called "White New Zealand and Our Future."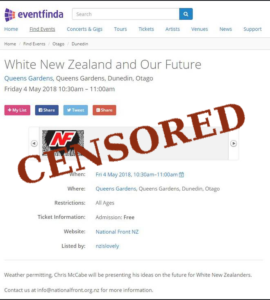 The advertisement was removed from EventFindas website, by CEO James McGlinn, because he claimed the event could be seen as "promoting racial disharmony or hate speech".
Here is Mr McGlinn's interview with New Zealand Heralds Heath Moore – https://www.nzherald.co.nz/national-video/news/video.cfm?c_id=1503075&gal_cid=1503075&gallery_id=192290
When an anti-white like Mr McGlinn says this event is hate speech, he just means that the event was not sufficiently anti-white. If a white person isn't groveling and begging forgiveness for historical acts that every race has committed, and isn't welcoming his race's coming minority status and putting other races' well-being above the well being of his own, that's "hate" according to these anti-whites. However, their insistence on imposing conditions of white genocide is not hate. No, that's Peace on Earth and Brotherly Love and Loyalty to Humanity.
There can be no freedom of speech in a multiracial society, since no speech can be allowed which speaks out against the establishment and its policies of White Genocide.
Freedom of speech and "diversity" are incompatible.
Mr McGlinn, calling any disagreement "hate" is childish, and banning events that peacefully protest a genocide makes you complicit in that genocide.
Here is the letter we sent EventFinda. It was also sent to many media outlets in New Zealand and the Human Rights Commission: